Welcome to the official site of Costa Rica
One of the most popular international travel destinations is the Central American nation of Costa Rica. Tourism is one of Costa Rica's key industries. Since 1948, Costa Rica has been a democratic and tranquil nation without an army..
Despite being a small nation that only makes up 0.03 percent of the world's surface, it is proud to be home to 5% of the world's total biodiversity. Land set aside for conservation and environmental protection makes up 26% of the nation.
With the establishment of the National Congress and Convention Center (CNCC), which can accommodate over 4,600 people for gatherings, 2018 has also become a hotspot for meeting tourism.
The new location, which is only 10 kilometers from San José and eight kilometers from the Juan Santamara International Airport, will bring together individuals from all origins and cultures to share experiences and launch new enterprises.
Due to its strong academic reputation, high standard of contemporary services, and social and political stability, Costa Rica is also a desirable place for investment and has a great deal of potential for the formation of significant international corporations.
Our tourist guide will help you explore Colombia and discover its hidden gems. Whether you want to visit historic sites, enjoy outdoor activities, or simply relax on the beach, we have something for everyone.
Costa Rica Facts
Central America's Costa Rica serves as a bridge between North and South America. Both Nicaragua and Panama share a border with it. Due to its geographic position, mild weather predominates; yet, the nation is home to a wide variety of microclimates. The National Statistics and Census Institute estimates that there are 4,890,379 people living in Costa Rica, 2,467,829 of whom are males and 2,422,551 of them are women.
The nation is organized into 81 cantons, 463 districts, and seven provinces (including the capital city of San José, Alajuela, Cartago, Heredia, Puntarenas, Guanacaste, and Limón). The size of the nation is 51,100 square kilometers, which is how large it is. It is a republic that is democratic, free, and independent. The majority of the populace practices Catholicism and has access to religious freedom. Spanish is the official language, and the colón serves as its unit of exchange.
The country's army was abolished on December 1, 1948, by former President José Figueres Ferrer, which is one of its most significant and well-known qualities. On that day, Costa Rica adopted peace as one of its founding ideals, setting it apart from other Central American nations that rely on the military for security.
Official Language
Spanish. A large portion of the population speaks English as a second language.
Official Religion
Roman Catholic; complete freedom of religion.
Official Currency
Costa Rican Colón (plural colones) (¢)
Electric Coverage
97% of the national territory has electric power. Residential voltage is 110V.
MAKE THE MOST OF YOUR STAY
From bustling ex-pat communities around San José to the laid-back beaches that line the coast, Costa Rica is wide-open and welcoming to travelers from around the globe. Find all the information you need to plan your remote work in Costa Rica. From bustling ex-pat communities around San José to the laid-back beaches that line the coast, Costa Rica is wide-open and welcoming to travelers from around the globe. Find all the information you need to plan your remote work in Costa Rica
Exploring Costa Rica
Northern Plains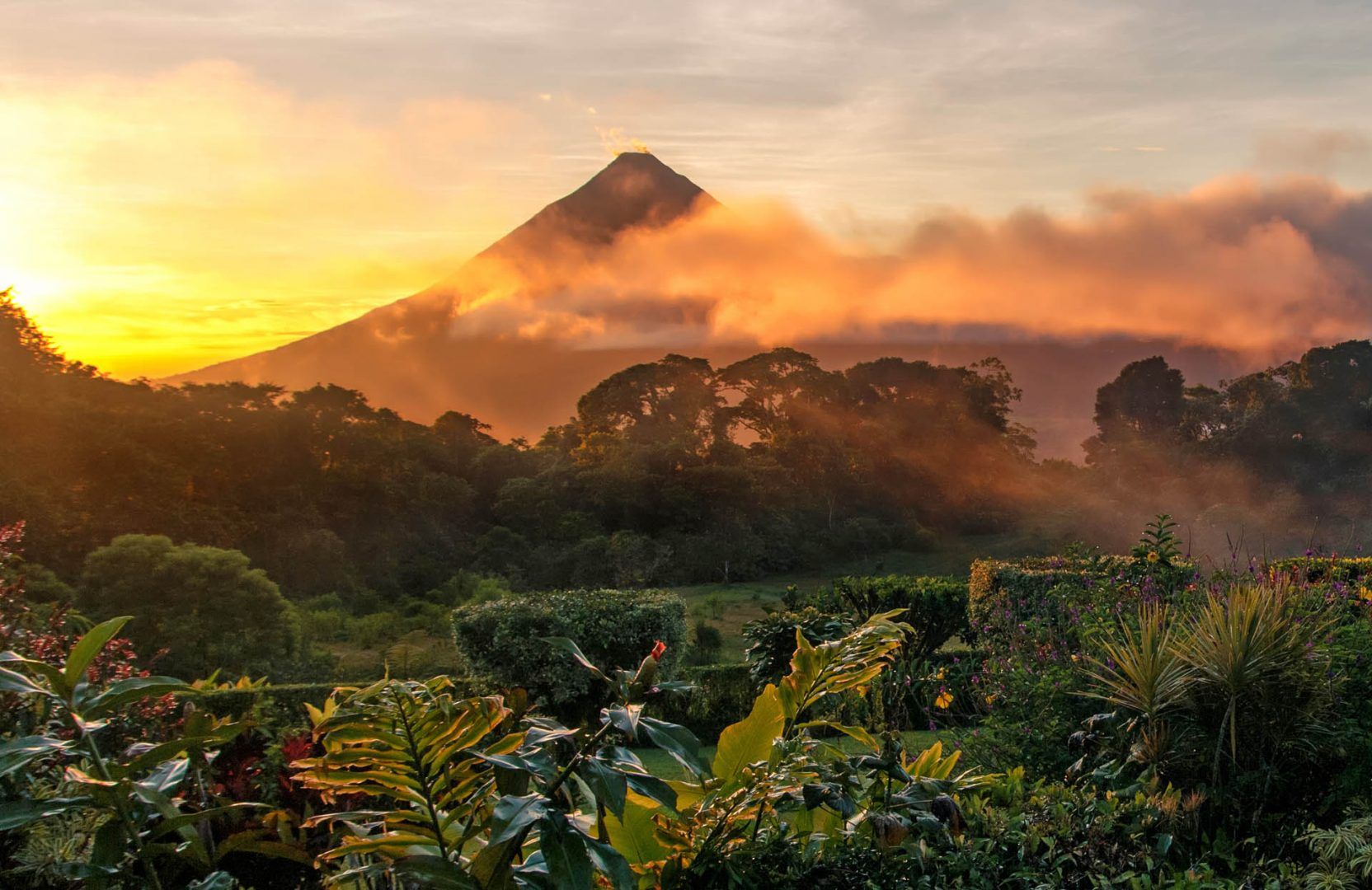 Guanacaste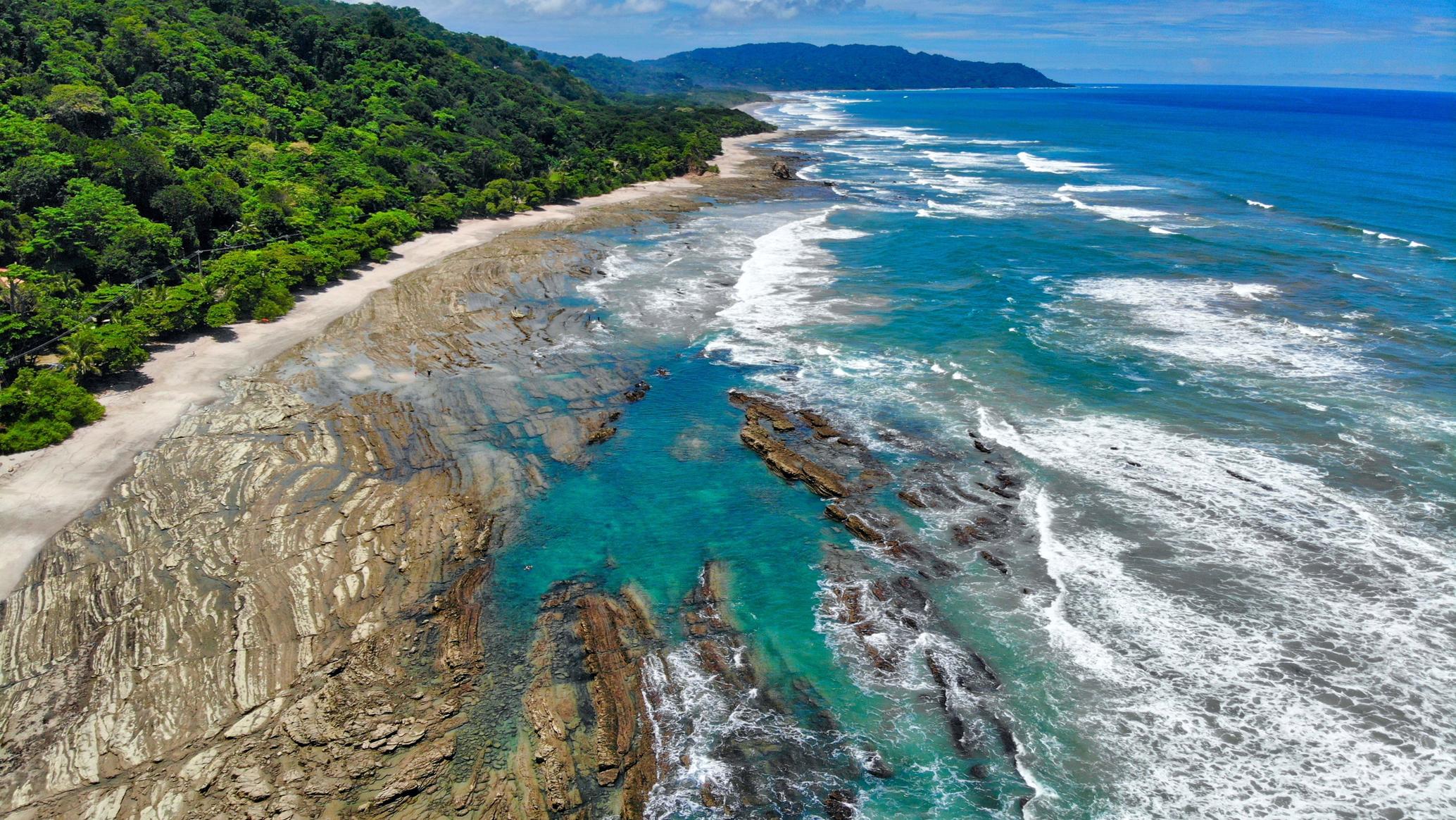 Caribbean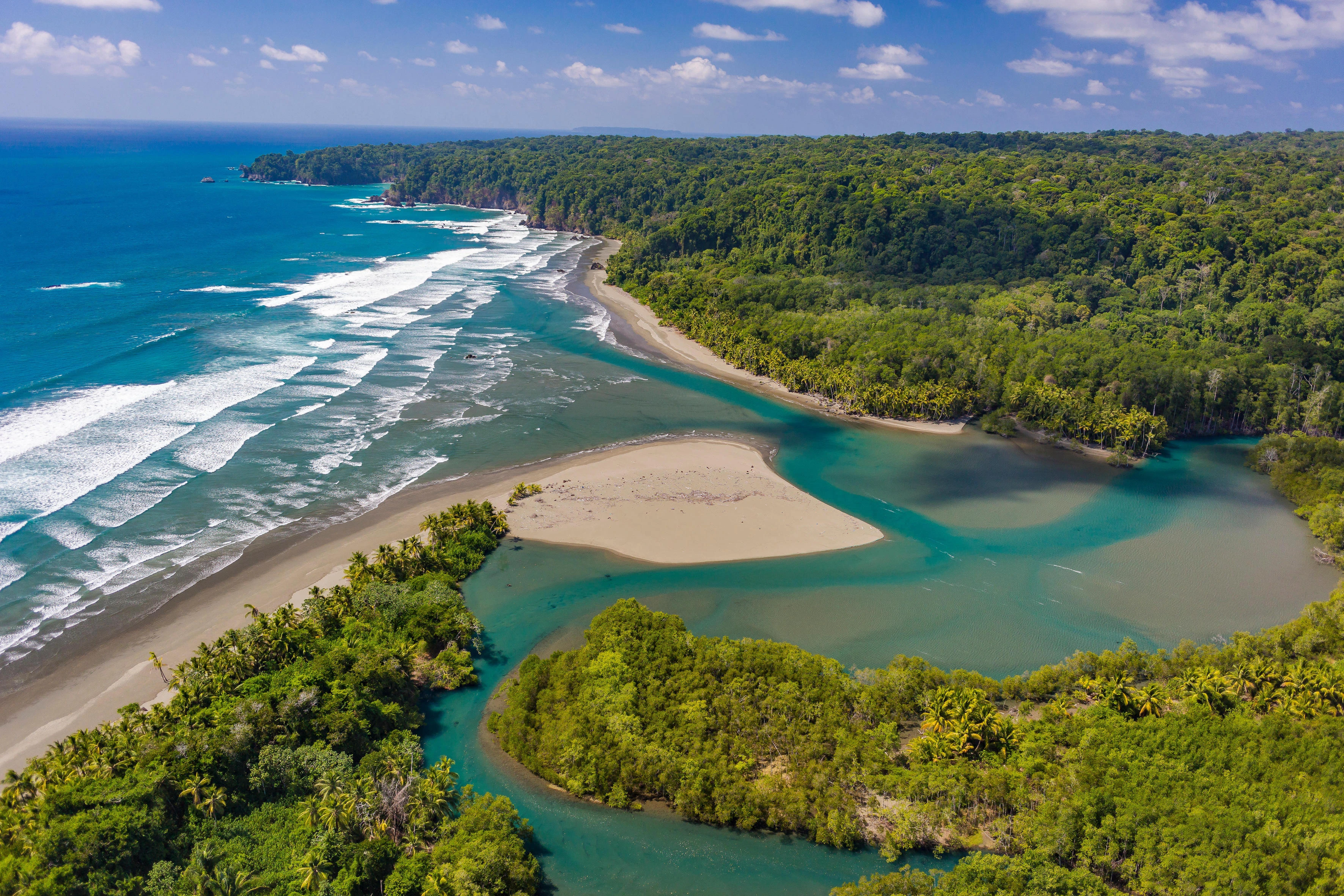 South Pacific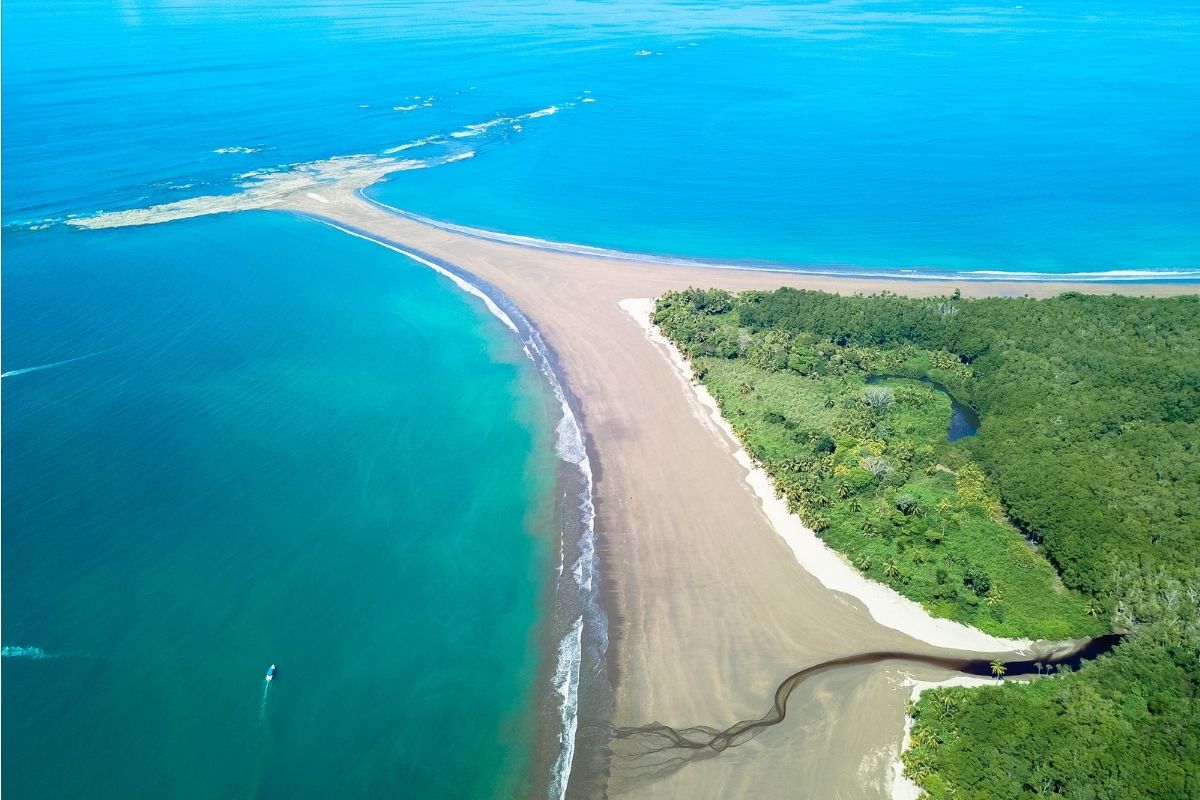 Central Valley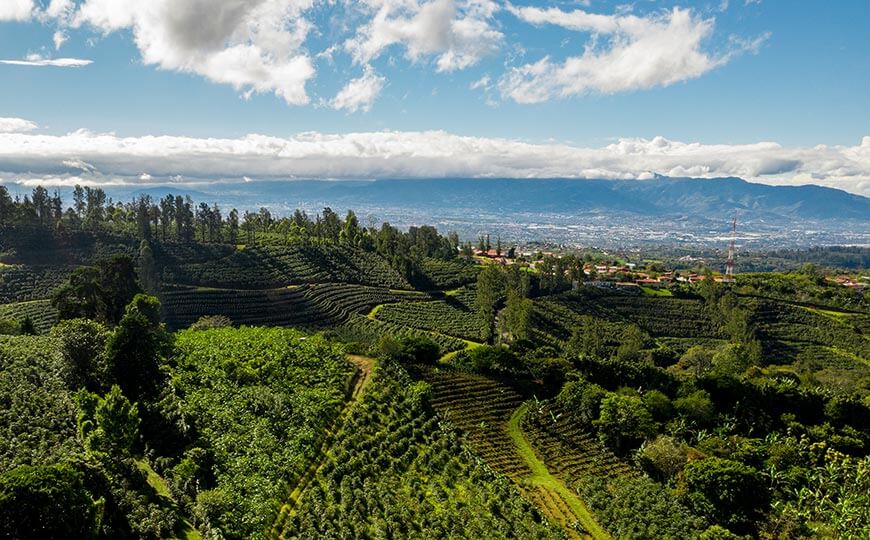 Puntarenas
Volcanoes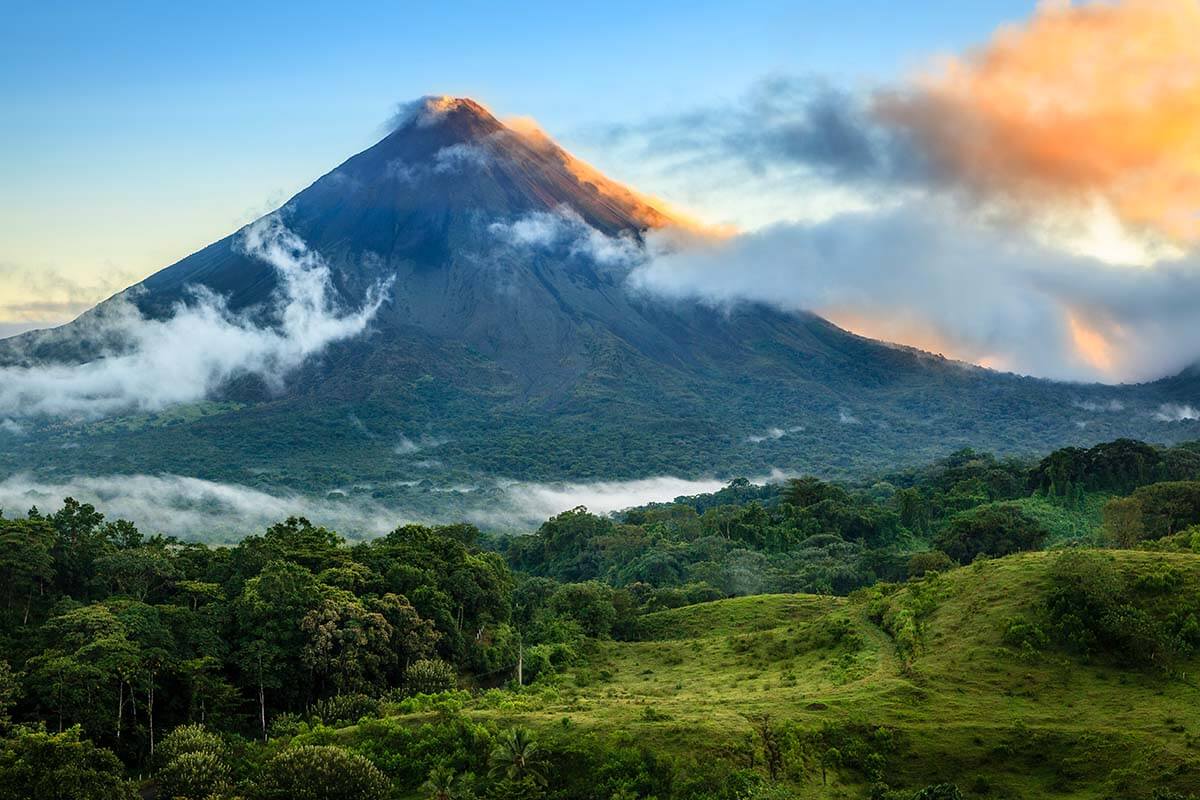 #EssentialCostaRica