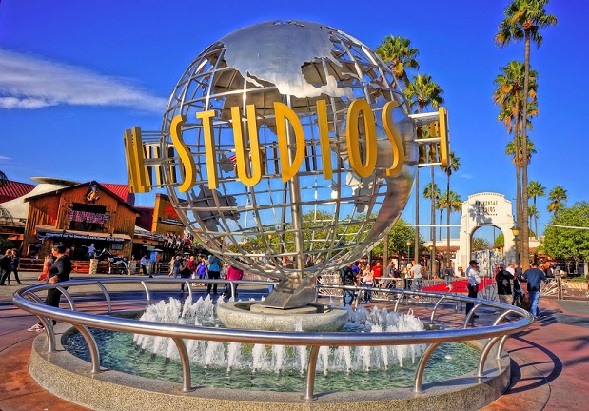 Universal Studios Hollywood is a theme park and a movie studio all-in-one located in Los Angeles California. Universal Studios is a popular vacation spot and families are always looking forward to going to Universal Studios Hollywood so they can take their children either on vacation or just for a great time. Children of all ages love it and there is something for every age group. It has become so popular that there are Universal Studios theme parks in countries like Japan, Singapore and Korea, among others.

Universal Studios Hollywood has a number of attractions and they are located on different levels of the park. All levels are connected by the Starway which is a series of escalators. Universal Studios Hollywood has an upper and a lower lot and both are filled with a variety of attractions. The upper lot of Universal Studios Hollywood has WaterWorld, Shrek 4D, the Simpsons ride, Universals animal actors, Terminator 3 D, the Universal House of horrors, world of Hanna-Barbera character, Captain EO and the studio tour. The studio tour is a tour of the different sets from certain movies such as Jaws, Psycho, Flash Flood, the Fast and Furious, the Mummy's Tomb and more.

The lower lot of Universal Studios Hollywood has Jurassic Park - the ride, Revenge of the Mummy- the ride, the NBC experience and coming soon, Transformers.