What Makes an Alright Book?
These books achieved an "Alright" rating. They did not exceed my expectations. Perhaps I disliked the writing or just never felt super invested in the plotline. I was not the biggest fan of these book, but I can admit that, for someone else, it could be a "good" or even "great" read. But for me, this book was just Alright.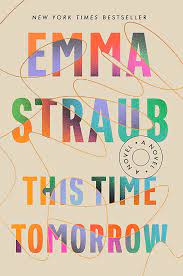 I kept seeing this book at bookstores, so I was excited to read it. I was a little disappointed though. I didn't really have expectations of how the book would unfold when I went into it, but it just was a lot different than I expected. I can see some of my friends enjoying it a lot more than I did. However, I really liked seeing the relationship between Alice and her father. I think the fanastical element felt a little strange in contrast to the mundane details of Alice's daily life, but I also can see how that could be very appealing to some other readers.
If you like:
time travel, fiction, self reflection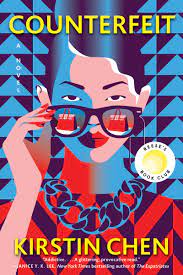 I picked up this book for the diverse lead characters, but it ended up being probably one of my least favorite Reese's Book Club picks. I enjoyed how there was the juxtaposition between Ava being Chinese American vs Winnie being from China because I thought the cultural differences were interesting. I think I just never felt super invested in the plot, and all the talk of designer bags was a little too much for me. I did learn a lot about counterfeit and handbags, though. You could tell the author had done her research. This is another book where I can see why people liked it, it just wasn't for me.
If you like:
suspense, crime, diverse leads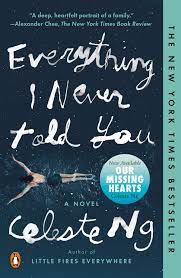 This was not my first Celeste Ng book, so I was a little disappointed. I really enjoyed "Little Fires Everywhere," but this one just was not my favorite. I think I didn't like the plotline as much. I felt like the ending was rushed. It was nice to read about a mixed race family. I do appreciate how Ng brings a lot of diversity to her books. I think I just struggled a lot with the family dyamics and how each relationship unfolded. It was a bit sadder than I would have liked, so if you are not in the mood for that, I do not recommend. But otherwise, I can see how it could be a good choice for someone else.
If you like:
thrillers, suspense, fiction