What to expect?
1.5 hours on the day off
One time payment
No textbooks or homework (only in-class handouts)
Relaxed atmosphere with a cup of aromatic tea
If you want to improve your level of English, take the language barrier off and get practical experience of lively communication in a foreign language, Conversation Club is for you!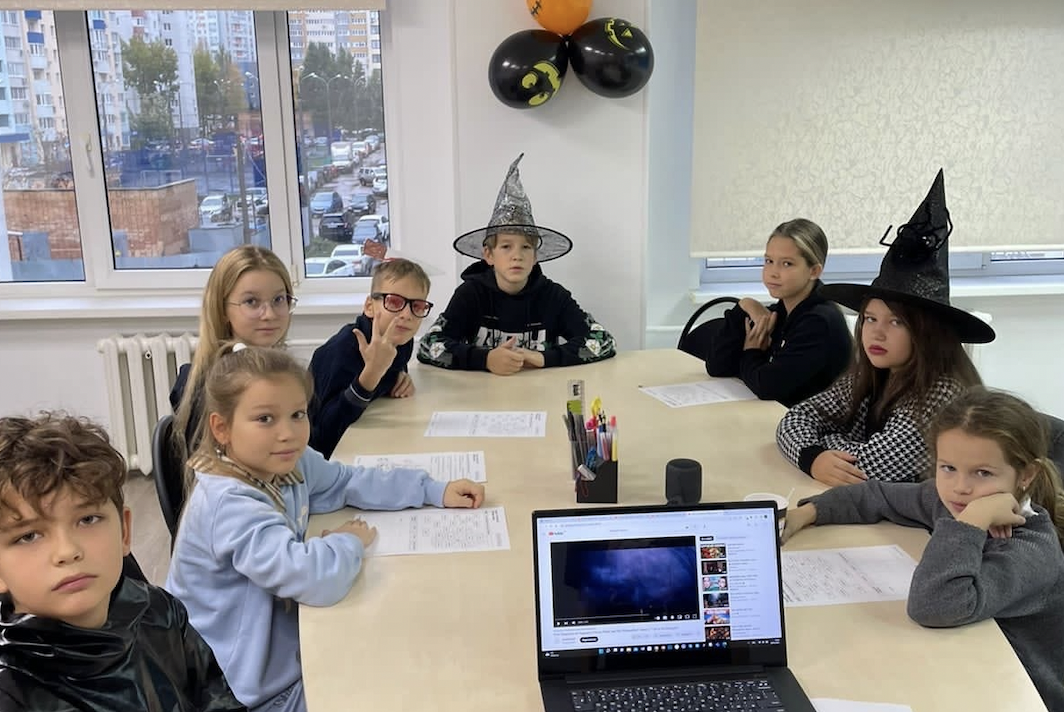 Creativity sessions
Bringing creativity in class is our passion. Together with you we enjoy all sorts of artistic workshops performed entirely in English. A range of activities from drawing on clothes to decorating gingerbread are run by our english teachers who are mad about arts and crafts. Together we create beautiful pieces, drink warm cacao, discuss dreams and embody the craziest and bravest ideas into the reality. Have you ever had such english classes? Sign up for a trial class and stay with us forever!
Guided Tours
Guided tours around Samara and it suburbs has become the beloved past-time activity of both teenagers and grown-ups who meet together to explore our beautiful region. Each tour starts with a get-together and a warm-up quiz or discussion over a cup of tea. Then we set off for new adventures. Motherland explorations can be much more fun then it might seem. There are so many breathtaking views, bewildering discoveries and unexpected experiences to come across. Join our wonderful company of adventurers!